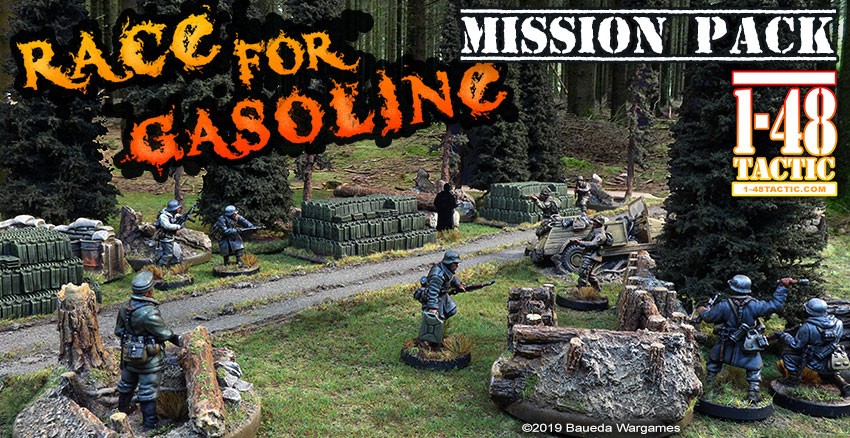 AVAILABLE NOW!
"RACE FOR GASOLINE" MISSION PACK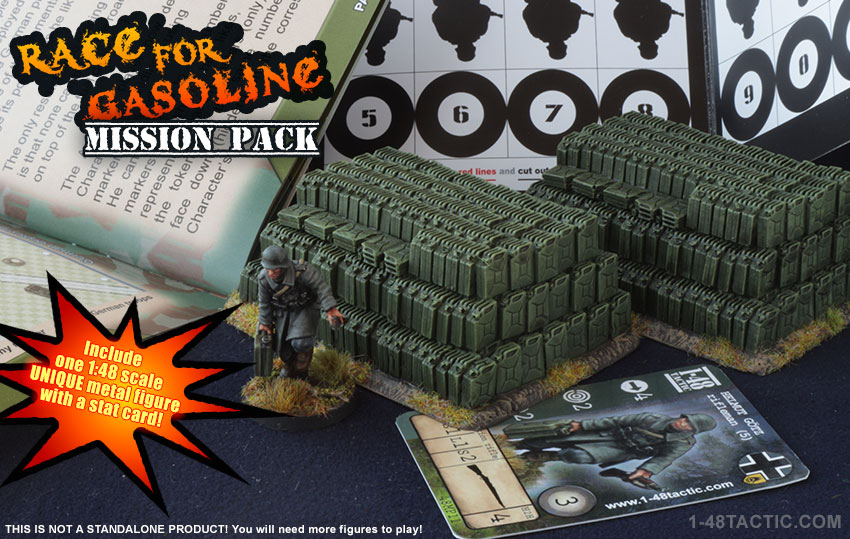 Baueda Wargames

---

Terrain and Scenic Items

Baueda Wargames has a growing selection of terrain, scenic items and accessories specifically designed to be compatible with 1-48TACTIC.

These models are made in accurate 1:48 scale which means they are just perfect also for diorama or for gaming with 28mm figures!
Make sure your table looks as good as your figures for a truly enjoyable game! Great looking terrain creates the right atmosphere as well as providing extra cover to make your game even more interesting and objectives truly worth to fight for!

---

Click here for round 60mm scenic bases!

Click here for 1:48 ruined buildings!

Click here for trenches, bunkers and sandbag fortifications!

Click here for Ammo boxes, oil drums, jerrycans, tarps and much more!