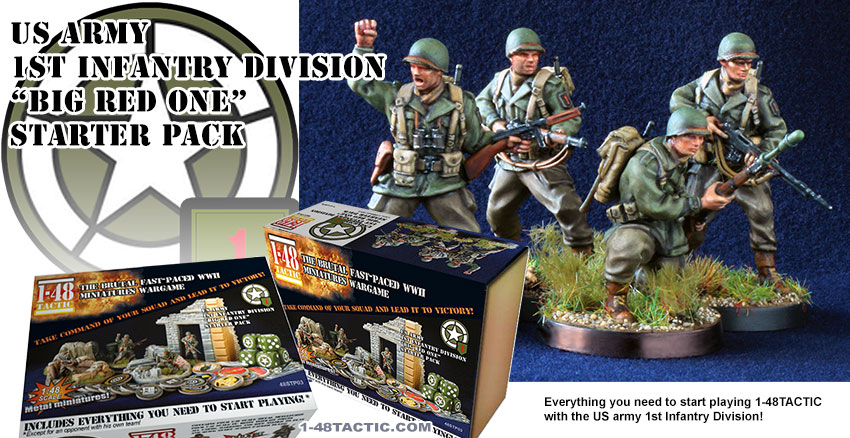 AVAILABLE NOW!
US ARMY 1st Infantry Division ("Big Red One") Starter Pack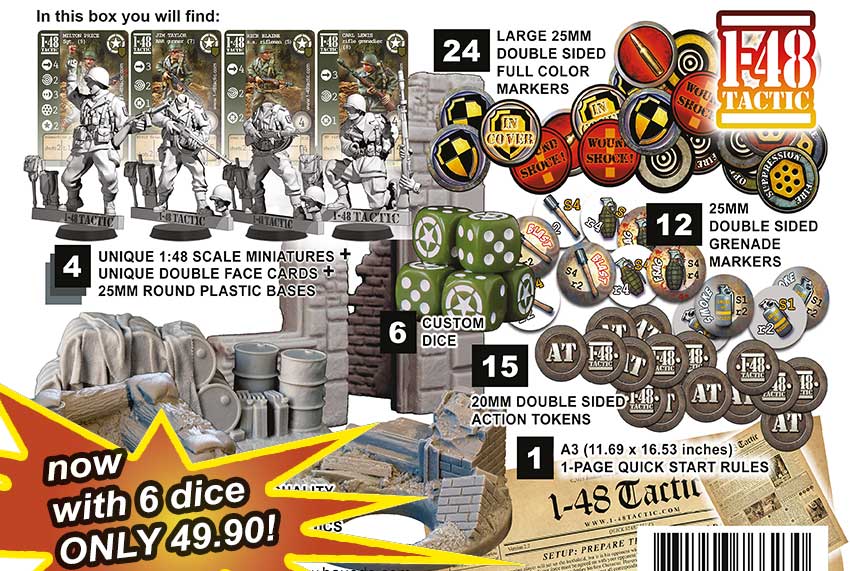 Product Code: 48DS03

12 US Infantry faction dice + exclusive limited edition weapon card: EURO€ 15.90

Please note:
there are already 6 dice included in the US Infantry Starter Pack!
Free cards to try what it is like to play with US forces are available now: get them here!!

COMING SOON: more amazing US Infantry Characters!