NEW CHARACTERS OUT NOW!
check out the latest releases: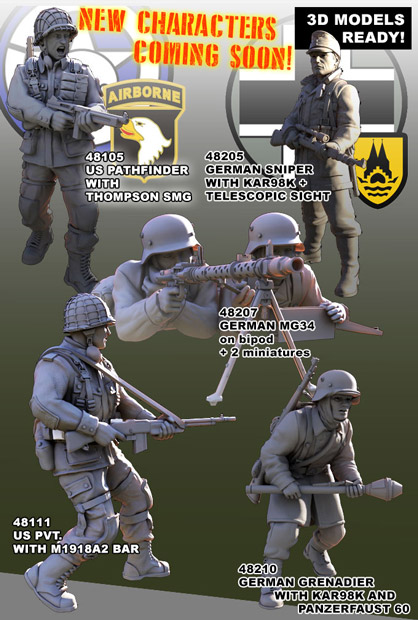 60 PAGES FULL COLOUR SOFTCOVER HIGH QUALITY PAPER Include all counters, sample cards, rulers and templates
12+ diagrams, examples, tactical advice and QUICK REF. SHEET
It's a limited edition, get yours while you can! HURRY!
This is the right place if you have any question about the rules or just want to share ideas and comments come visit the brand new live forum for 1-48 players!!